THE COMFORTER, THE TEACHER, THE REMINDER, GOD'S REPRESENTATIVE ON EARTH NOW,
​THAT ONE WHO GUIDES US INTO ALL THE TRUTH,
THAT ONE WHO CONVICTS US, THE ANNOUNCER,
2 Corinthians 1:22
Even He having sealed us, and having given

the earnest of the Spirit in our

hearts.​
2 Corinthians 5:5
And the One having worked in us for this same thing is God, who also is

giving us the earnest of the Spirit.

​​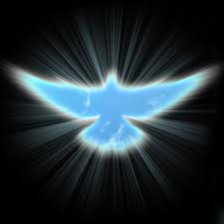 But the Advocate, the Holy Spirit, whom the Father will send in my name, He shall teach you all things and shall remind you of all things that I said to you. John 14:26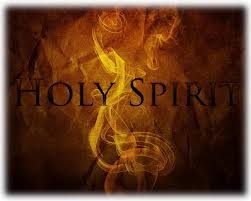 Christ speaking to his disciples:
​
but I speak the truth to you, it is
profitable for you that I should go; for if I do not go away,

the Advocate

will not come to you. But if I go, I will send

Him

to you. And having come,

that One

will convict the world concerning sin and concerning righteousness and concerning judgement; concerning sin, truly, because they do not believe into Me; and concerning righteousness, because I am going to the Father, and you no longer see Me; and concerning judgement, because the ruler of this world has been judged.
I have yet many things to tell you, but are not able to bear them now.
But when

the One

comes,

the Spirit of Truth

,

He

will guide you into all Truth, for

He

will not speak from Himself, but as many things as

He

hears,

He

will speak; and will announce the coming things to you.

That

One

will glorify Me, for

He

will take from Mine and will announce to you. All things, as many as the Father has are Mine. Because of this I said that

He

will take from Mine, and will announce to you.

John 16 : 7-15​​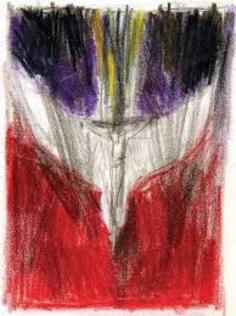 and now in my own words;
God, His son Jesus Christ and the Holy Spirit were together when God created the heavens and the earth. God the Father, sent His son Jesus Christ to the earth, and he lived among us for about 33 years. ​The reason He came is to die on the cross for our sins and to open up a new and living way for us. After he rose from the dead, he ascended back to his Father and He is seated at the right of the throne of God and lives to always make intercession for us and He will come back a second time to gather His saints. With Jesus return to heaven, He did not leave us desolate, but God sent the Holy Spirit to be among us, to be in His chosen ones and to unite us and lead us and guide us...
Spurgeon said that the Holy Spirit is a piece of heaven in us now...
This new creation, the Holy Spirit in us, that is what makes us different from the whole world!​
​

How do you know that you are one of God's children?

​For every one who has the Holy Spirit​​​​​​​​ is one of God's children. God gives his Spirit and the Holy Spirit sanctifies us, meaning through him we overcome living according to the flesh and are led to live according to the Spirit and become more and more like Jesus Christ. God's work is one of choosing and regenerating, Jesus work is one of redeeming his own and the Holy Spirit is the one who sanctifies us.
This is amazing and only the Lord can do it and it is his pleasure to do it and an extreme honor for us to be part of Him! As believers let us make sure that we are led by the Holy Spirit and that we have proof that we have the Holy Spirit in us.​