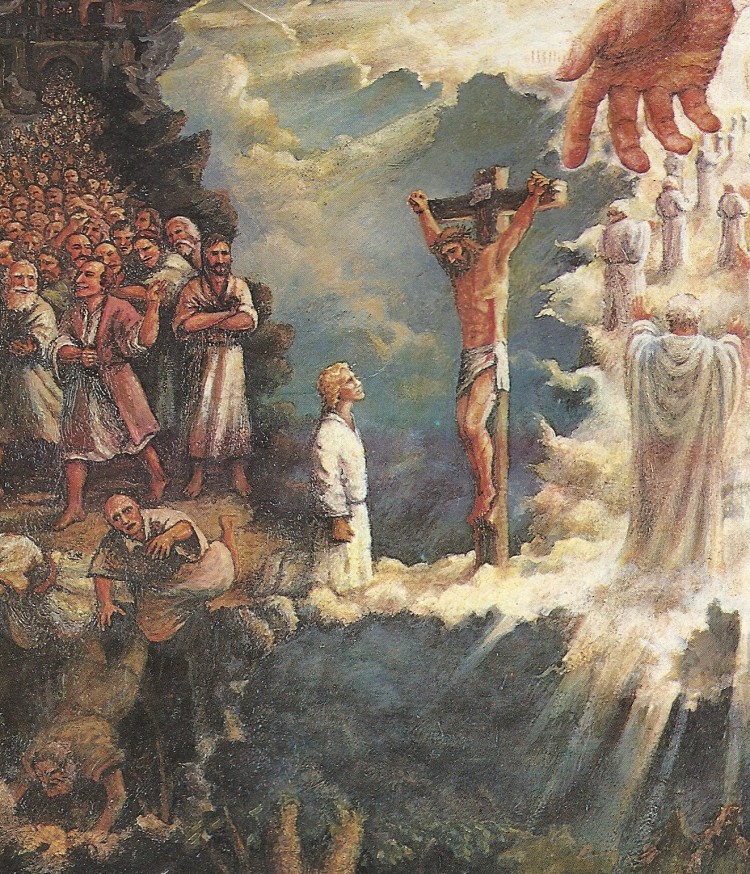 God loves you and me so much. He gave up his only Son, in order to save us from perishing and from eternal death. ​Jesus Christ took our punishment and gives us his life, ​leading us to eternal life. This gift of salvation is free to all who come to him. Jesus Christ took away what was separating us from God; sin and death. Now not only are those who come to him forgiven and justified, but they also receive his Spirit and they start a new life as beloved sons and daughters with God their Father leading them in their journey toward Heaven. You can see in the picture, the person coming to Jesus Christ, his dirty rags are replaced by new, clean clothes and he "crosses" from living in the flesh to being led to live according to the Spirit. And so he is a brand new creation in Christ Jesus!
For God so loved the world that he gave his only Son, that whoever believes in him should not perish but have eternal life. For God did not sent his Son into the world to condemn the world, but in order that the world might be saved through him.
​ John 3:16 & 17
In 1979 Robert DeClaire painted this illustration of John 3:16 for the church of bible understanding.They used it to explain the gospel good news to the world. In 1989 they decided not to use it any longer. We used to be part of the church of bible understanding. But because of the "abuse" that we experienced, we are no longer associated with this church and neither is Robert Declaire.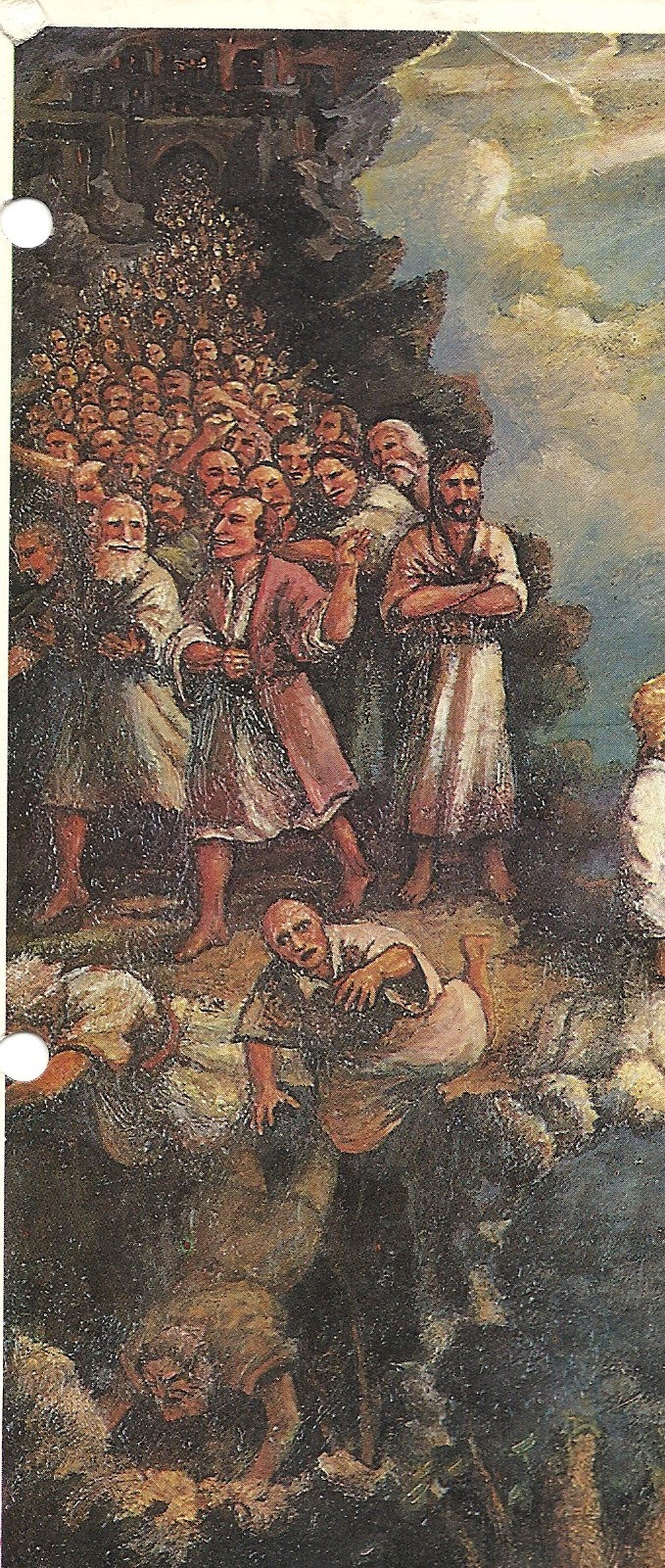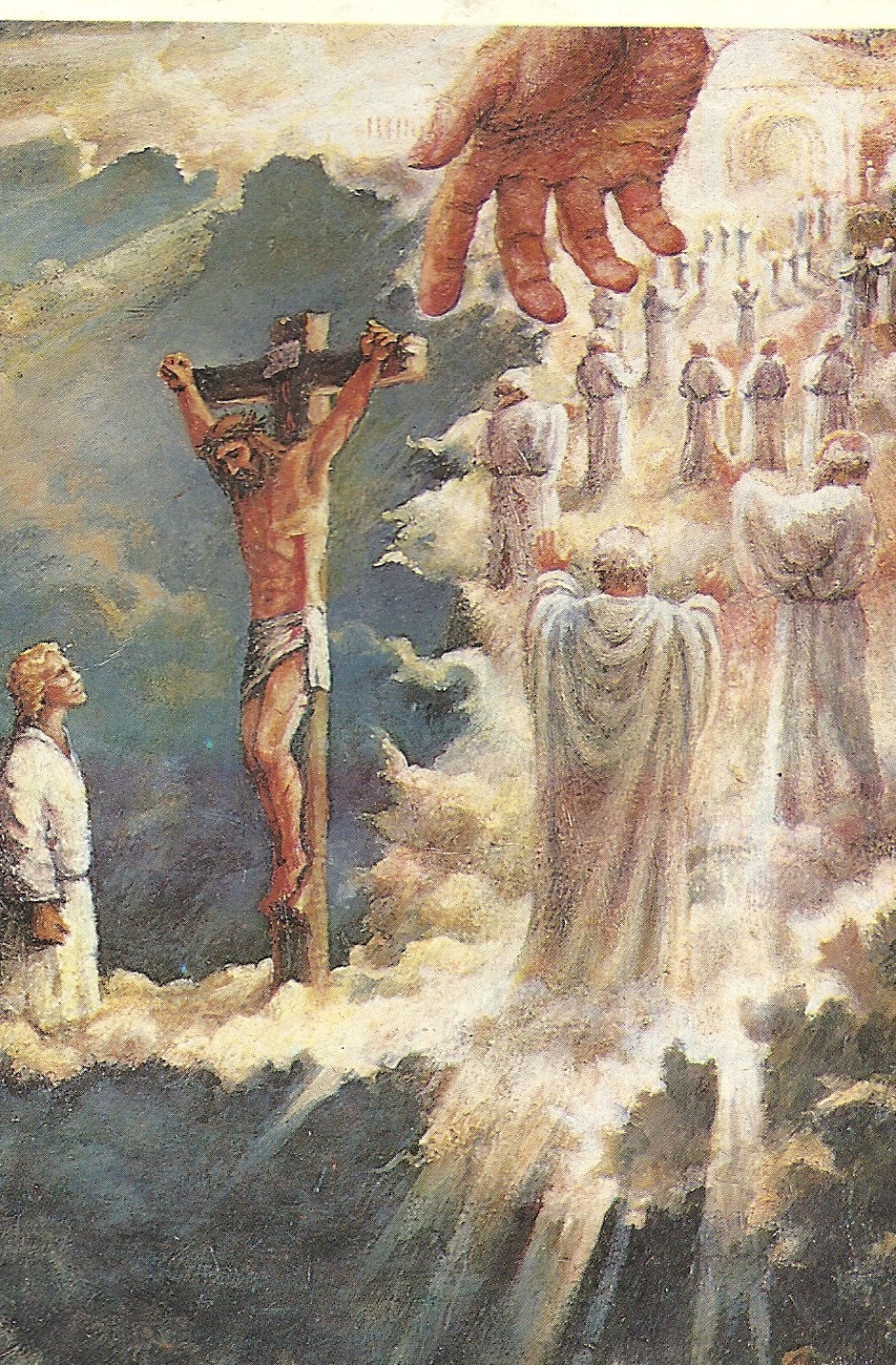 We all start our journey by being born into this world, we didn't ask for it, but here we are. Growing up we learn the ways of the world and get entangled in all kinds of things and end up doing things we don't really want to. But we keep following along, not realizing what is at the end of our journey.
​
(look at the left picture...)
Unless​ there is some Divine intervention, we are all headed for perishing. But wait - God through Jesus Christ has made a way and he calls his own and they come to him. You need only look to him, look how the young man's clothes became clean,

​(picture on the right...)

​and he begins a new journey, escaping the corruption that is in the world because of lust and he is heavenly bound, united with other brothers and sisters toward their goal - Heaven!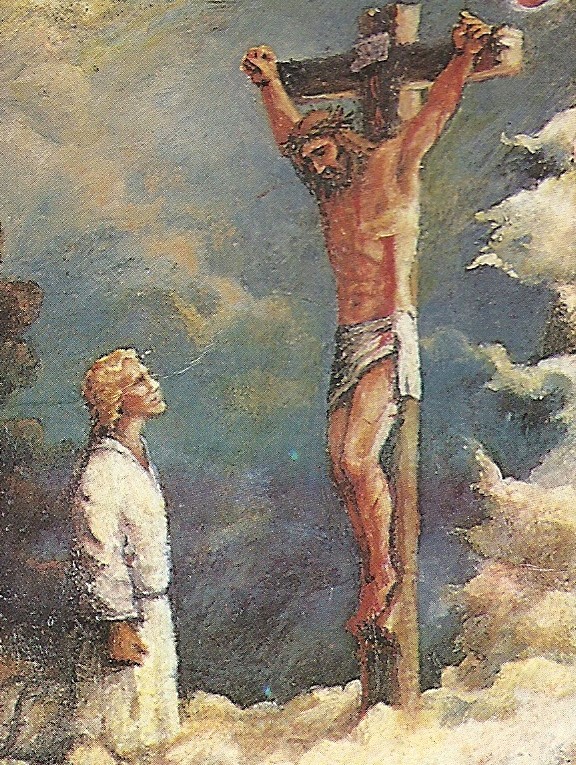 Come to me, all who labor and are heavy laden, and I will give you rest.​
Take my yoke upon you, and learn from me, for I am gentle and lowly in heart, and you will find rest for your souls.​ For my yoke is easy, and my burden is light."
Matthew 11:28-30​
​Isaiah 53:5


But he was pierced for our transgressions; he was crushed for our iniquities; upon him was the chastisement that brought us peace, and with his wounds we are healed.​

​​


1 John 1:7




But if we walk in the light, as he is in the light, we have fellowship with one another, and the blood of Jesus his Son cleanses us from all sin.​


​​
But whoever does what is true comes to the light, so that it may be clearly seen that his works have been carried out in God."​
John 3:21​
Romans 10:9&10&13


Because, if you confess with your mouth that Jesus is Lord and believe in your heart that God raised him from the dead, you will be saved.​ For with the heart one believes and is justified, and with the mouth one confesses and is saved. For

EVERYONE

who calls on the name of the Lord will be saved."
Gospel Good News for all!
Life in this world, lost, confused......
Therefore, if any one is in Christ, he is a new creation
Turn to me and be saved...
​
Isaiah 45:22
Come to Jesus Christ!


For he came into the w​orld to save sinners, to give life to those who had noneand to give eternal life to all who come to him freely!