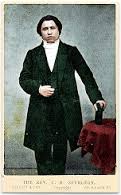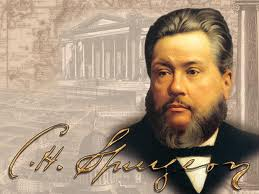 1834 to
​1892
"The prince of preachers"
Charles Spurgeon grew up with his father and grandfather and both of them were preachers. He was converted at the age of 15 in a small church during a winter storm (he had sought refuge there). The scripture that moved him was Isaiah 45:22, look unto me and be saved all the ends of the earth, for I am God and there is no other. He was appointed as a pastor to a small church at age 17 and before he turned 20 years old, he was called to be pastor at the largest baptist church in London. He was pastor there for 38 yrs. He preached to 6000 people regularly, up to 6 times a week, and at a Kings inauguration there may have been 22000 in attendance during his sermon. All together it is said that he preached to 10 million people during his life time. There are more than 3500 of his sermons still available today! He is author of many christian writings and books.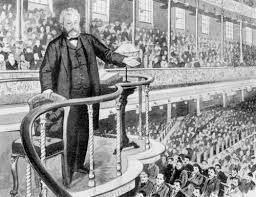 Websites for Spurgeon's sermons;
www.spurgeongems.org​


you will find more than 3500 sermons there​, organized by title or in the new or old testament scripture order.


www.spurgeon​.org
To mention some of his books; ALL OF GRACE, SAVED BY GRACE and many more....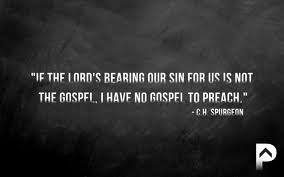 Quotes;
​The worldling blesses God while he gives him plenty, but the Christian blesses him when he smites him: he believes him to be too wise to err and too good to be unkind; he trusts him where he cannot trace him, looks up to him in the darkest hour, and believes that all is well

the best "apology" for the gospel is to let the gospel out​​

​​