Born... anew,again, or of the Spirit,
​Saved, ​Converted, Regenerated..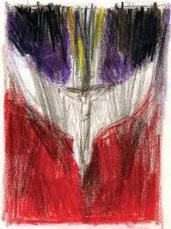 a new man a new creation, changed
1 But there was a man from the Pharisees, Nicodemus his name, a ruler of the Jews.
2 This one came to Jesus by night and said to Him, Rabbi, we know that You have come as a teacher from God. For no one is able to do these miraculous signs which You do, except God be with Him. 3 Jesus answered and said to him, Truly, truly, I say to you, If one is not generated from above, he is not able to see the kingdom of God. 4 Nicodemus said to Him, How is a man able to be generated, being old? He is not able to enter into his mother's womb a second time and be born? 5 Jesus answered, Truly, truly, I say to you, If one is not generated out of water and Spirit, he is not able to enter into the kingdom of God. 6 That having been generated out of the flesh is flesh, and that having been generated out of the Spirit is spirit.
7 Do not wonder because I said to you, You must be generated from above. 8 The Spirit breathes where He desires, and you hear His voice; but you do not know from where He comes, and where He goes; so is everyone having been generated from the Spirit. 9 Nicodemus answered and said to Him, How are these things able to occur?10 Jesus answered and said to him, You are the teacher of Israel, and you do not know these things? 11 Truly, truly, I say to you, That which we know, we speak; and that which we have seen, we testify. And you do not receive our testimony. 12 If I tell you earthly things, and you do not believe, how will you believe if I tell you heavenly things? 13 And no one has gone up into Heaven, except He having come down out of Heaven, the Son of Man who is in Heaven. 14 And even as Moses lifted up the serpent in the wilderness, so must the Son of Man be lifted up, 15 that everyone believing into Him should not perish, but have everlasting life. 16 For God so loved the world that He gave His only begotten Son, that everyone believing into Him should not perish, but have everlasting life. 17 For God did not send His Son into the world that He might judge the world, but that the world might be saved through Him. 18 The one believing into Him is not condemned; but the one not believing has already been condemned, for he has not believed into the name of the only begotten Son of God. 19 And this is the judgment, that the Light has come into the world, and men loved the darkness more than the Light, for their works were evil.
20 For everyone practicing wickedness hates the Light, and does not come to the Light, that his works may not be exposed.21 But the one doing the truth comes to the Light, that his works may be revealed, that they exist, having been worked in God. John 3:1-21

17 "And it shall be" in the last days, God says, "I will pour from My Spirit on all flesh, and your sons and your daughters shall prophesy;" "and your young men shall see visions," "and your old men shall dream dreams;" 18 "and also I will pour out My Spirit on My slaves and slave women in those days," and they shall prophesy. 19 "And I will give wonders in the heaven above," and miraculous signs "on the earth below, blood and fire and vapor of smoke.
20 The sun will be turned into darkness, and the moon into blood, before the" "coming of the great and glorious" "day of the Lord." 21 "And it shall be that everyone who shall call on the name of the Lord will be saved." (Joel 2:28-32) 22 Men, Israelites, hear these words: Jesus the Nazarene, a Man from God, having been approved among you by works of power and wonders and miraculous signs, which God did through Him in your midst, as you yourselves also know,
23 this One given to you by the before-determined purpose and foreknowledge of God, you having taken by lawless hands, having crucified Him, you killed Him. 24 But God raised Him up, loosing the throes of death, because it was not possible for Him to be held by it.
25 For David said as to Him, "I always foresaw the Lord before Me, because He is at My right hand, that I not be moved. 26 For this reason My heart rejoiced, and My tongue was glad; and My flesh also will dwell on hope, 27 because You will not leave My soul in Hades, nor will You give Your Holy One to see corruption. 28 You revealed to Me paths of life; You will fill Me with joy with Your face." (Psalms 15:8-11; Psalms 16:8-11) 29 Men, brothers, it is permitted to say to you with plainness as to the patriarch David, that he both died and was buried, and his tomb is among us until this day. 30 Being a prophet, then, and knowing that God swore with an oath to him that of the fruit of his loin, as concerning flesh, to raise the Christ to sit on his throne, (Psalms. 132:11) 31 foreseeing, he spoke about the resurrection of the Christ, "that His soul was not left in Hades, nor did His flesh see corruption." (Psalms 15:10; Psalms 16:10) 32 This Jesus, God raised up, of which we all are witnesses.
33 Then being exalted to the right of God, and receiving the promise of the Holy Spirit from the Father, He poured out this which you now see and hear. 34 For David did not ascend into Heaven, but he says, "The Lord said to my Lord, Sit at My right hand 35 until I place those hostile to You as a footstool for Your feet." (Psalms 109:1; Psalms 110:1) 36 Then assuredly, let all the house of Israel acknowledge that God made Him both Lord and Christ, this same Jesus whom you crucified. 37 And hearing, they were stabbed in the heart, and said to Peter and the rest of the apostles, Men, brothers, What shall we do? 38 And Peter said to them, Repent and be baptized, each of you on the name of Jesus Christ to remission of sins. And you will receive the gift of the Holy Spirit. 39 For the promise is to you and to your children, and to all those afar off, as many as the Lord our God shall call. 40 And with many other words he earnestly testified and exhorted, saying, Be saved from this perverse generation. 41 Then truly the ones gladly welcoming His Word were baptized. And about three thousand souls were added that day. 42 And they were continuing steadfastly in the doctrine of the apostles, and in fellowship, and in the breaking of bread, and in prayers. 43 And fear came to every soul, and many wonders and miraculous signs took place through the apostles.
44 And all the believers were together and had all things common. Acts 2:17-44
34 ¶ And opening his mouth, Peter said, Truly I see that God is not a respecter of faces, 35 but in every nation the one fearing Him and working righteousness is acceptable to Him. 36 The Word which He sent to the sons of Israel, preaching the gospel of peace through Jesus Christ, this One is Lord of all. 37 You know the thing that happened throughout all Judea, beginning from Galilee after the baptism that John proclaimed, 38 Jesus the One from Nazareth, how God anointed Him with the Holy Spirit and with power, who went about doing good, and healing all those having been oppressed by the devil, because God was with Him. 39 And we are witnesses of all things which He did, both in the country of the Jews, and in Jerusalem. They did away with Him, hanging Him on a tree. 40 God raised up this One the third day and gave to Him to become visible; 41 not to all the people, but to witnesses, the ones having been before hand-picked by God, to us who ate and drank with Him after His rising again from the dead. 42 And He commanded us to proclaim to the people and to witness solemnly that it is He who has been marked out by God to be Judge of the living and the dead. 43 To this One all the Prophets witness, so that through His name everyone believing into Him will receive remission of sins. 44 As Peter was yet speaking these words, the Holy Spirit fell on all those hearing the Word. 45 And the faithful of the circumcision were amazed, as many as came with Peter, because the gift of the Holy Spirit was poured out on the nations also. 46 For they heard them speaking in languages and magnifying God. Acts 10:34-46
9 Because if you confess the Lord Jesus with your mouth, and believe in your heart that God raised Him from the dead, you will be saved.10 For with the heart one believes unto righteousness, and with the mouth one confesses unto salvation.11 For the Scripture says, "Everyone believing on Him will not be put to shame." (Isaiah 28:16) 12 For there is no difference both of Jew and of Greek, for the same Lord of all is rich toward all the ones calling on Him. 13 For everyone, "whoever may call on the name of the Lord will be saved." (Joel 2:32 )

Romans 10:9-​13