Predestination, Calling and Justification
Are you one of God's elect?


​Meaning God has predestined you to be one of his


Has God justified you?


​Meaning are you forgiven, just as if you never sinned.
Only those whom he predestined and Justified will be able to stand before him on that last day.​


How can we know these things?


How can we have the full assurance of Faith? ​This is very important because, we know anyone can just say;
"Of course ​I am one of God's elect, God has justified me."
​But that doesn't make it so.​​ And there is nobody walking around with a big sign on them or a stamp on their body that says; I am one of God's elect. I have been justified by God.
Yes, justification and election is by faith, but not by "blind" faith.
​
We (you and me) can know!​​​
​The​ key is calling!
​
​
Of course everyone gets a call, a general call because the gospel is (and will be) preached throughout the whole world. Everyone will hear the good news of the gospel at one point or another in their life, Jesus Christ will not return until that has been accomplished. But this is not the kind of calling God is talking of when it comes to those whom he predestined, called, justified and glorified.
The calling here is what Jesus said in the gospel of John;
​My
sheep hear My voice and the Shepherd calls his own sheep by name and leads them out; when he has brought out all his own, he goes before them and the sheep follow him, for they know his voice. A stranger they will not follow, but they will flee from him, for they do not know the voice of strangers. (John 10;3-5 ESV) and;
My sheep hear my voice and I know them and they follow me. I give them eternal life and they will never perish and no one will snatch them out of my hand.
(John 10;27+28 ESV)​​
Romans 8:30
But whom He predestinated, these​​
​ He also
CALLED
, and whom He
CALLED,
these He also justified, and whom he justified, these He also glorified.
This you can answer;​
​
Has our heavenly Father
CALLED
you?​
Has the Good Shepherd
CALLED
you?​
Have you been
CALLED
?​
Have you heard His voice

CALLING

you?​
Don't answer hastily​, really consider; has He or is He calling you?
That really is the key, our shepherd calls his sheep and leads them to eternal life!


​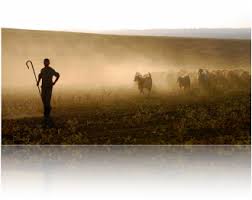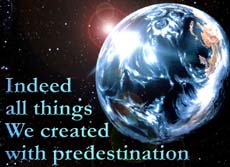 If you can honestly say to yourself, yes I know that God has called me! I know that he has called me personally!
Then you must be one of his elect!​