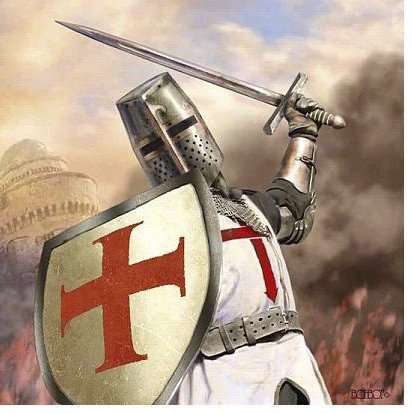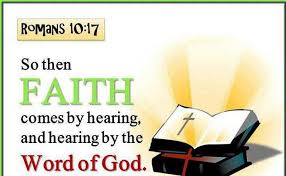 Above all,
taking up the shield of Faith, with which you will be able to quench all the darts of the evil one being kindled. EPH 6:16
Faith

is the

God given ability

to;


​believe what He says,
​believe what He promises and
​believe that He will do it.
Abraham

is called the father of our faith.





​​So let's take a look at Abraham;




​For what does the scripture say?

​

Abraham believed God

​

and it

was imputed to him for righteousness.

Romans 4:3,Genesis 15:6



​Abraham did not hesitate by unbelief at the promise of God,
​but was empowered by faith, giving glory to God,
​and being fully persuaded that what God had promised,
​He is

also able to do

.

Romans 4:20,21



​

Read about Abraham in

Genesis 11-25

and also in
Roma
ns 4​​
I really like how c. h. Spurgeon put it in his sermon "a lecture for little faith".
​Here is a shortened version of it;
When faith commences in a soul it is simply

LOOKING TO JESUS

​ CHRIST.
​When faith grows a little, it rises from looking to JESUS Christ to

COMING TO JESUS CHRIST

​.
​And that done faith goes a little further and it

LAYS HOLD ON JESUS CHRIST

.
​When it has done that, it goes further yet, it

LEANS ON JESUS CHRIST

,

LEANS ON

IT'S BELOVED.

Faith can go further still. Having seen and run towards Him, laid hold of Him, leaned on Him - faith in the next place puts in a humble, but a sure and

CERTAIN CLAIM

TO ALL THAT JESUS CHRIST IS and all that He has worked

.
​And then, trusting alone in this, appropriating all this to itself,

FAITH

mounts to full assurance, and out of heaven there is no state more rapturous and blessed. (sermon #205)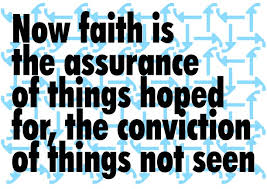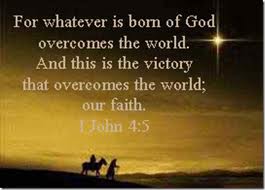 Hebrews 12:2
​

Looking to the Author and Finisher of our Faith, Jesus.....
That takes Faith. I don't "see​" Jesus with my physical eyes... looking to him is an act of Faith
The definition of the Greek word being used for looking (and this is the only place and time in the new testament that word is being used), goes something like this;

​
turning away from something and fixing your eyes upon something else.​
​
Wow, pretty amazing!​
Faith is of hearing...and hearing through the word of God.

(Romans

10:17)


If there is Faith in you (that God gave you), and you hear God's word, God's word then activates that Faith inside of you, that Faith will grow, change you, change how you live, how you operate, what you believe.
The implanted word, which is able to save your souls

(James 1:21)​​





Now there is a good reason to read and believe God's Word!​​
Faith,

(noun )

Believe,

(verb)
Faith, 4102
Believe, 4100​
strong's #'s in the greek new testament​
This next part is from C.H. Spurgeon's sermon #1609 (Faith, what is it? how can it be obtained)


​
What is faith?
​It is made up of three things; knowledge, belief and trust.​
​
knowledge;

I need to be informed of a fact before I can possibly believe it.

​(Faith comes by hearing)


Then the mind goes on to

believe

that these things are true.

​
Trust is the lifeblood of faith- there is no saving faith without it!​
Faith is not a blind thing, for faith begins with knowledge. It is not a speculative thing, for faith believes the facts of which it is sure. It is not an unpractical, dreamy thing, for faith trusts and stakes its destiny upon the truth of revelation. Faith ventures it's all upon the truth of God.​

​
FAITH

in it's most simple form is;​
​​

BELIEVING

that Jesus Christ is the Son of God.


​
And​ I don't mean just acknowledging the existence of Jesus Christ as the Son of God, but

REAL BELIEF

. if you really believe that the house is on fire, you will run out of it, your belief will cause you to act a certain way - so if you really believe Jesus is the son of God; you will look to Him, draw near to Him, embrace Him, lean on Him, cling to Him and he will become your everything!
Because everything having been generated of God overcomes the world and this is the victory overcoming the world,

OUR FAITH.

Who is the one overcoming the world if not

THE ONE WHO BELIEVES THAT JESUS IS THE SON OF GOD?

1 John 5:4+5​​